The Blog
Hi there, I'm Kirsten (pronounced Ker-stin)! I'm SO glad you're here and excited to let you get to know me a little better! I'm pretty sure I was a rockstar in a past life and my taste in music and sense of style comes directly from that. I'd describe my taste in fashion as rocker chic, edgy, boho, and a little western, so if any of those sound like your style – make sure you follow me and stay up to date with my posts! I've also been told I'd make a great personal stylist, so this is my own little way of sharing fashion finds with you.
Along with fashion, I'm a huge makeup lover, which I think started back in high school when we had to do stage makeup as part of the dance team. I've also gotten into fitness in the past few years, so I try to keep active and make healthy decisions. I created this blog as another creative outlet to share my interests with others. These passions are covered quite a bit here on my blog, so I hope you enjoy and are inspired!
ME
I'm a 30ish-year-old creative who was born and raised in the Midwest (Central Illinois to be exact). I'm currently located in Austin, Texas. I went to Bradley University for Communications, with a concentration in Advertising and a minor in Interactive Media. As of August 2022, I am an MBA candidate at Lamar University, although I'm completing it entirely online. Wish me luck! In addition to my marketing day job, I've run my own photography business since 2013. I love to photograph people, concerts, and pets, as well as do freelance graphic design and social media management. I was in the radio business as an intern in the promotions department, a part-timer doing any and everything (besides DJing, but I did do some commercials!), and eventually a full-time salesperson. This definitely fueled my love of music and the industry as a whole. Thank you for being here and allowing me to share my story with you!
PRESS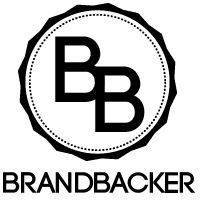 This blog utilizes affiliate links which may generate a small commission from clicks that result in a purchase. Items are occasionally sent to me for review consideration. Posts and reviews that feature sent items will be clearly disclosed in the post itself. For more information refer to the disclosures page.